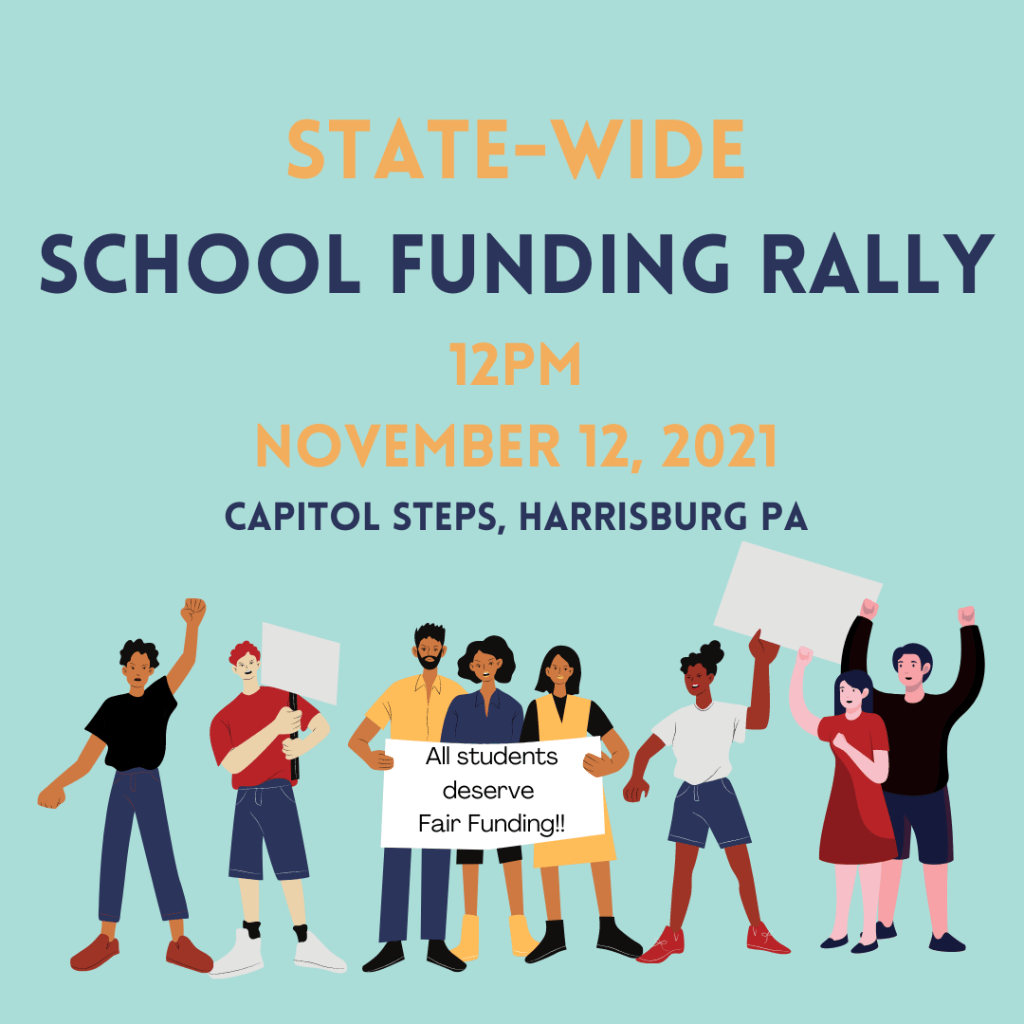 Fair Funding Rally 11/12/21
Join Us for Rally in Harrisburg
Pennsylvanians for Fair Funding will be joining the Fair Funding Rally in Harrisburg to support the upcoming Education Funding lawsuit.


There is free busing available for fair funding advocates traveling from the Pottstown area!
Pennsylvania's lawmakers are hurting our children!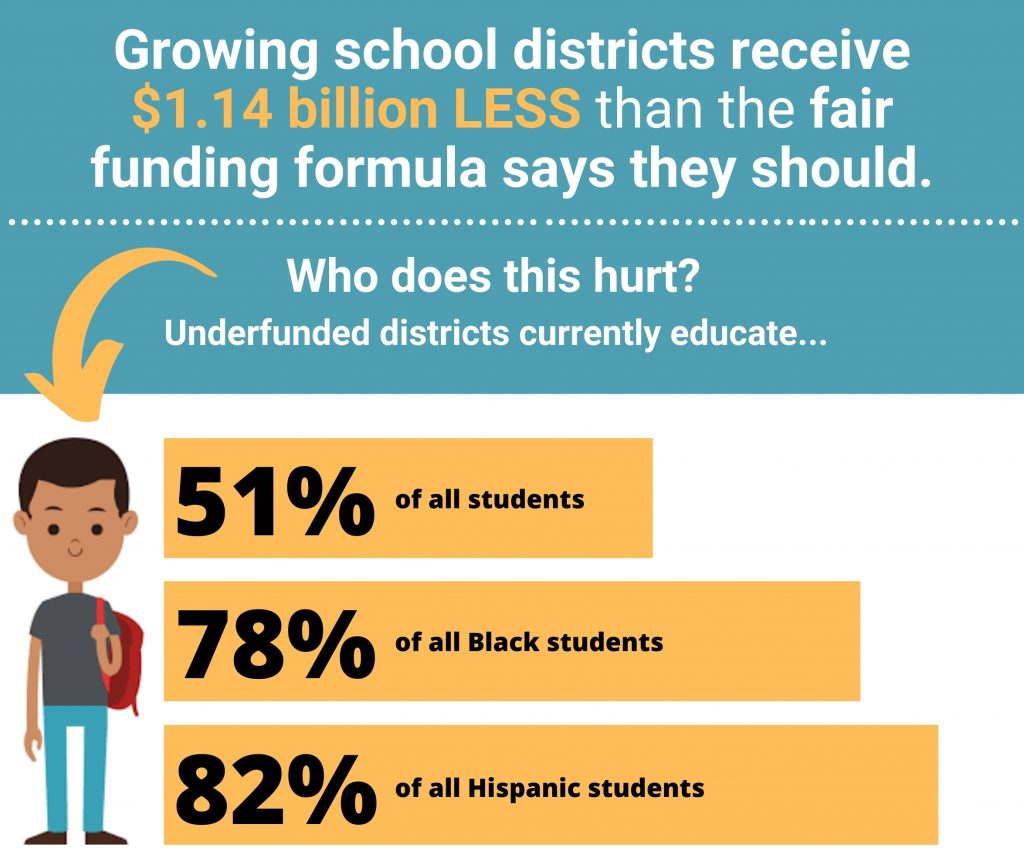 Students all over Pennsylvania aren't getting the funding they deserve.
In 2016, the Fair Funding Formula was passed. This formula was created to ensure that every school district receives state funding based on student and community needs. However, nearly 5 years later, only 'new' money added to the education budget has been distributed through that equitable formula. Every year the vast majority of the education budget -well over 5 billion dollars- is distributed without regard to the need of students and their communities.

It's time for a change.
We can do better.
State lawmakers need to look at the broader picture and enact legislation that delivers equity and opportunity to each student.
Join the Fight!
If you would like to be included in upcoming emails that contain news, action items, and information about how we can get 100% fair and equitable education funding for our children, then please fill out the form below.